Yes, the 300-mph barrier has already been broken. A few of them are on this list, as a matter of fact. While this isn't a top ten list, it sure contains some of the fastest production cars the world has today.
While not one manufacturer can truly verify their claims at top speed, the use of a radar speed gun is handy at identifying which cars are worthy of being on this list.
10 of 2020's Fastest Production Cars:
10. 2019 McLaren Senna
Top Speed: 208 mph
Street Legal? Yes.
Named after Formula One race driver, Ayton Senna, this McLaren supercar runs on a 4.0-liter twin-turbo V8 engine housed in a lightweight carbon fiber body.
9. 2020 Ferrari F8 Tributo
Top Speed: 211 mph
Street Legal? Yes.
Any car that bears the stamp of Ferrari is a guaranteed high-performance car. While all of the cars that Ferrari produces can easily hit 199 mph, the manufacturer took it a bit further with the F8 Tributo.
8. Chevrolet Corvette ZR1
Top Speed: 212 mph
Street Legal? Yes.
Yes. Chevy made the list. Top-speed testing performed in Papenburg, Germany revealed that the Corvette ZR1 can hit a top speed of 212 mph making it the fastest production Vette ever.
7. Aston Martin Valkyrie
Top Speed: 250 mph
Street Legal? Yes.
Aston Martin's Valkyrie can hit a top speed of 250 mph and accelerate from 0 to 60 in only 2.5 seconds. The Valkyrie is a hybrid that is the result of a collaboration of the car manufacturer and Red Bull Racing.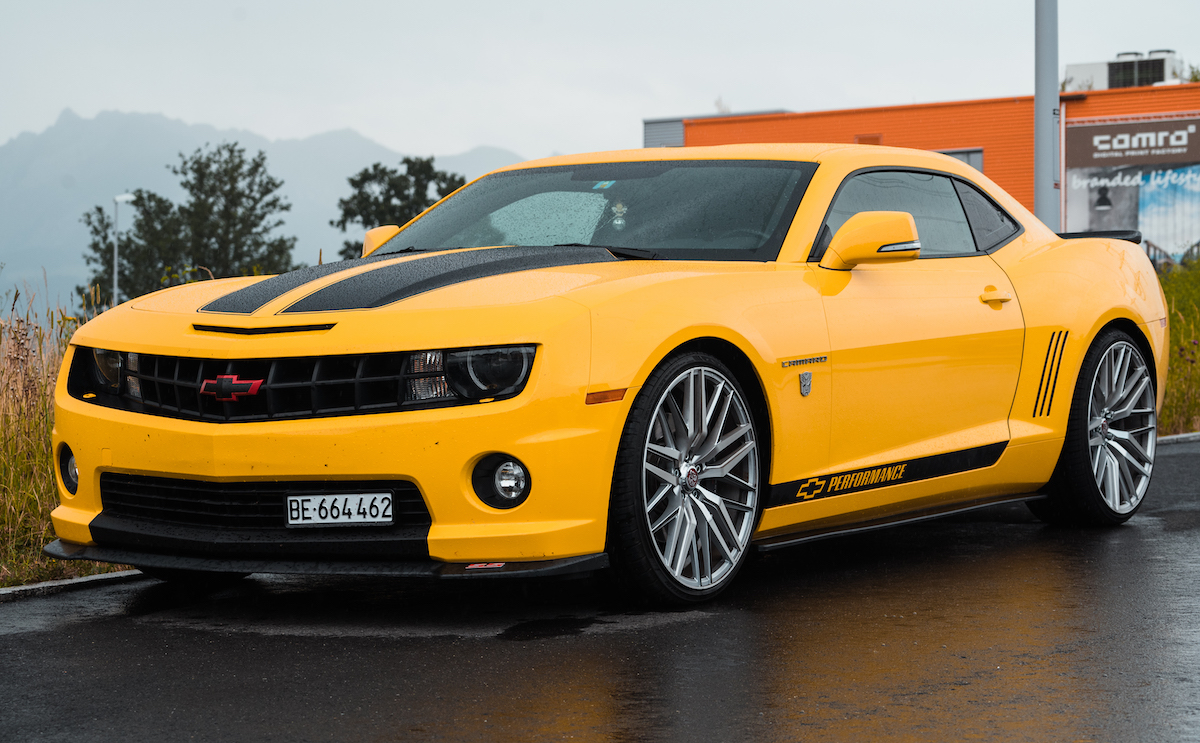 6. Bugatti Chiron Sport
Top Speed: 261 mph
Street Legal? Yes.
Following Bugatti's Veyron, which was one of the fastest production cars in the world, the Chiron Sport boasts of nearly 1,500 horsepower which makes it more powerful than its predecessor.
5. Bugatti Veyron Super Sport
Top Speed: 268 mph
Street Legal? Yes.
With the ability to hit 0 to 60 mph in just 2.4 seconds, the Super Sport edition of the Bugatti Veyron broke the Guinness World Record and held the title of the fastest production car with a top speed of 268 mph.
4. Koenigsegg Agera RS
Top Speed: 278 mph
Street Legal? No.
It took a few years before any car broke the speed record but Koenigsegg's Agera RS took over the top spot in 2017 when it topped at 278 mph.
3. Koenigsegg Jesko
Top Speed: 300 mph
Street Legal? No.
If you think Koenigsegg would stop at the Agera RS after breaking the speed record, think again. It has recently introduced the Jesko in Geneva with a 5.0-liter twin-turbo V8 cranking out 1,280 to 1,600 horsepower. Insane!
2. SSC Tuatara
Top Speed: 300 mph
Street Legal? Yes.
The Tuatara is another 300-mph top speed hypercar that is manufactured by SSC, formerly Shelby SuperCars. Only 100 of these 1,750-horsepower bad boys will be produced by the car company.
1. Hennessy Venom F5
Top Speed: 301 mph
Street Legal? Yes.
Nicknamed "Fury," the Hennessy Venom F5 is the fastest car in the world to date with an insane 1,817 horsepower coming from a twin-turbo V8. It has a torque of 1,193 lb-ft and can accelerate from 0 to 60 in less than two seconds.
A lot of other cars have gone at higher speeds. It takes a special kind of performance car to hold the title of the World's Fastest Production Car. With the way things are going, manufacturers are no longer in the running to break the 300-mph barrier but to getting that acclaimed title. Exciting things are down the road.