When people think about ski and snowboarding resorts, a few places usually come to mind. These include European countries like Switzerland, Germany, Austria, France, and other northern hemisphere nations like the United States and Canada.
Even though these are great places for a family vacation, there are other less-known, equally interesting destinations to choose from. After all, who wants to go where everybody else goes? Who wants to see what everybody else has seen?
If you're interested in exciting, off-the-beaten-path places with just as many mountains and snow that rivals St. Moritz, Innsbruck, and Aspen, Colorado, you should consider one of the following countries.
But before we dive into the many wonders that each nation has to offer, we should first look at the basics of planning your next great winter holiday. They include:
Having the right clothes and equipment. Sure, most places will allow you to rent skis, snowboards, and goggles. Yet, it's much better to have your own, especially now that we are facing covid-19 and there is a greater need for cleanliness and isolation. In terms of clothing, the key is both fashion and function. If you don't know where to start, you could look into a Patagonia Tres Jacket for men or a pair of Bogner ski pants for ladies.
Pricing and all-inclusive packages. Some ski resorts charge for lift tickets, meals, and accommodation separately. Most though feature all-inclusive packages at affordable prices and with plenty of options to choose from.
Travel restrictions. Do your research on current travel restrictions. Some places might be open, but the country itself is closed to foreign visitors and tourists. Also, look into visas and the duration of stay.
Having done that, it's time to choose!
Morocco
Who knew that there was snow in Africa? Isn't Africa supposed to be the continent of wild animals and exuberant nature? It is that, and more.
Located at the heart of the Atlas Mountains, the Oukaimeden Ski Resort is the perfect destination for those looking to combine the excitement of skiing with beautiful views and the notion that the Sahara Desert is two hours away. There are plenty of pistes to choose from, depending on your skill level and expertise. It also a family-friendly resort suitable for children of all ages.
Japan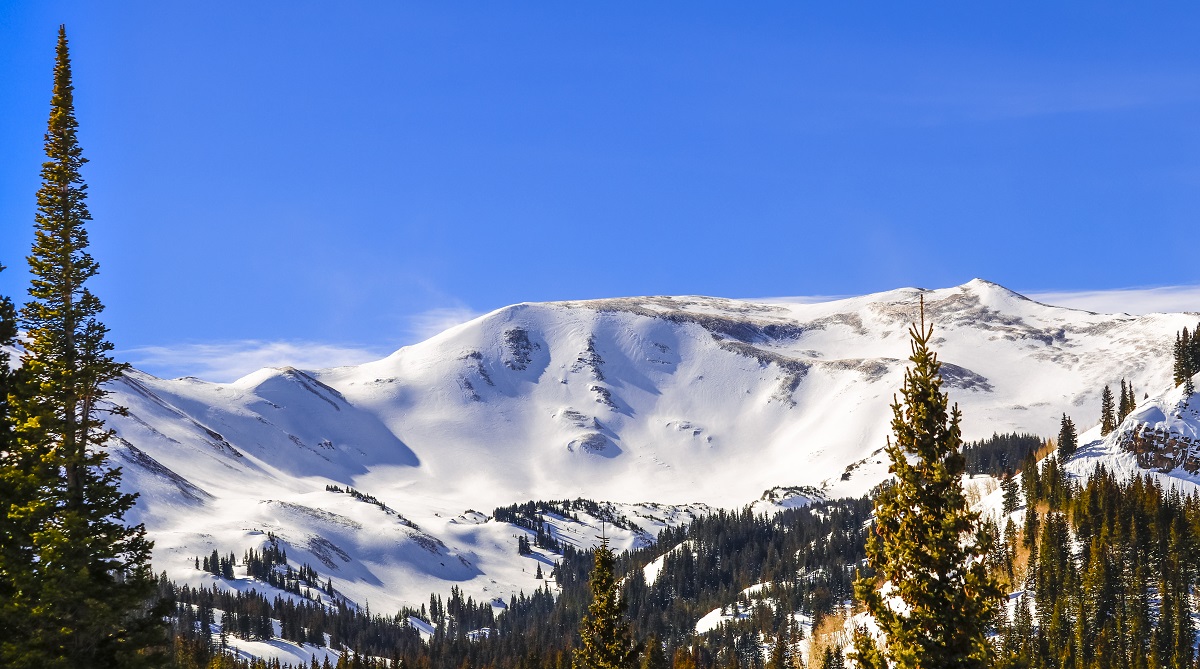 The city of Tokyo is one of the top 10 travel destinations in the world. With its ancient history, vast culture, and a unique blend of technology and tradition, it is the perfect place to visit for many.
But that's not where you should go in winter. Instead, if your wish is to spend an unforgettable ski holiday, you should visit northern cities like Niigata on the island of Honshu or Niseko in the northern prefecture of Hokkaido. Along with top-notch powdered snow, these resorts offer night skiing, access to natural hot springs, and traditional Japanese seasonal foods.
Chile
Deep within the Andes mountain chain lies Chile, a country well-known for its world-class wines, sprawling beach resorts, and friendly people. It is also one of the best places to go skiing in the months between June and August.
Resorts come in all shapes and sizes. You can try going down the slopes of an active volcano or enjoy the "Swiss charm" of pistes filled with small cabins, trees, and other breathtaking natural surroundings.
Argentina
If you are already in South America, you can face east and head for Argentina. The land of Tango, steak, Che Guevara, and football legends Diego Maradona and Lionel Messi is also home to some of the best skiing on the continent. Why not enjoy a warm cup of Mate, an Argentinean traditional tea, after snowboarding for a few hours?
If you have extra time, you can also visit Patagonia or be fascinated by the waterfall views at Iguazu National Park.
New Zealand
Our final destination is a small country in the southeast of Australia. For movie lovers out there, New Zealand is where most of the scenes in the Lord of the Rings trilogy were shot.
If you're into extreme sports, there is perhaps no better place to visit in the entire world. Aside from being home to the 2020 Winter Games, New Zealand is the birthplace of bungee jumping, sky-diving, and whitewater rafting. It is a country of adventure and adrenaline, no matter the season.
Morocco, Japan, Chile, Argentina, and New Zealand are five great, exotic winter destinations. If you're looking for an exciting, unforgettable trip at an affordable price, you should choose one of them.
They might not be the most common, but that doesn't mean they're not a fun, wonderful opportunity to try something different, something that might have previously never crossed your mind.