There's no doubt that traveling is a great way to broaden your horizons and learn about new cultures. But did you know that it can also be good for your health? Travel can help reduce stress, improve mental well-being, and even boost your immune system.
Traveling can also be a great way to bond with friends and family. And what better way to create lasting memories than by exploring new places together?
So if you're looking for some inspiration, check out these five amazing travel experiences from around the world:
1. Swim with Dolphins in the Caribbean
Have you ever dreamed of swimming with dolphins? Well, in the Caribbean, you can make that dream a reality! The Caribbean is home to some of the most beautiful and exotic marine life in the world. In addition to fantastic coral reefs and an abundance of tropical fish, the Caribbean is also home to several species of dolphins.
There are many tour operators that offer dolphin-swimming excursions. However, it's important to choose a reputable operator to ensure that the dolphins are treated humanely. On a typical swim-with-dolphin tour, you'll have the opportunity to observe the dolphins up close and even interact with them. If you're looking for an exciting way to connect with nature, swimming with dolphins in the Caribbean is definitely worth considering.
2. Ski in the Swiss Alps
Skiing in the Swiss Alps is an experience like no other. The snow-capped mountains and pristine valleys provide a stunning backdrop for a day on the slopes. And with over 3,000 kilometers of marked trails, there is something to suit every level of skier. Whether you're looking for a leisurely descent or an adrenaline-pumping black run, the Swiss Alps have it all.
But it's not just the landscape that makes skiing in Switzerland so special. The Swiss take great pride in their ski resorts and offer some of the best facilities in the world. From world-class hotels and restaurants to state-of-the-art lifts and runs, everything is designed to make your skiing holiday a memorable one. So if you're looking for an unforgettable skiing experience, be sure to add the Swiss Alps to your list.
3. Jungle Safari in Africa
A safari in Africa is the perfect way to get up close and personal with some of the world's most amazing animals. There are many safari options to choose from, depending on your interests and budget. For example, you can go on a game drive safari, where you'll spend time searching for wildlife in a jeep or safari truck. Or, for a more intimate experience, you can opt for a walking safari. This is a great option if you want to really immerse yourself in the African bush and get away from the crowds.
No matter what type of safari tour you choose, Africa is sure to offer an unforgettable experience. From the Big Five animals to the stunning landscapes, there is so much to see and explore. So if you're looking for an adventure of a lifetime, be sure to add Africa to your travel list.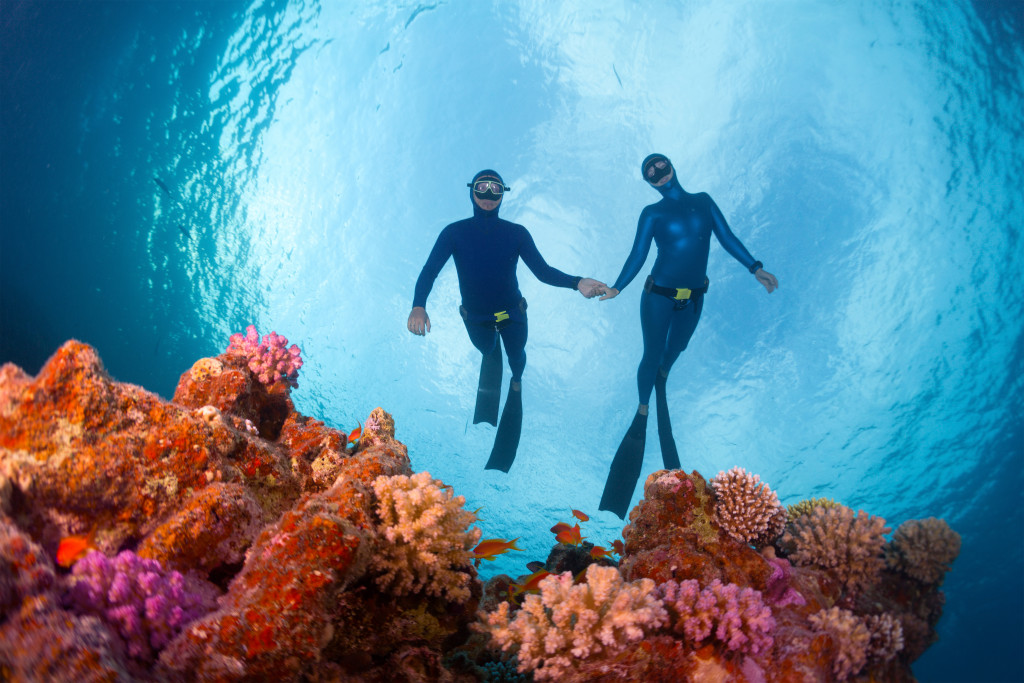 4. Scuba Dive in Australia
Australia is a top destination for scuba diving, and it's not hard to see why. The country boasts a huge variety of dive sites, from the Great Barrier Reef to the clear waters of the Coral Sea.
Whether you're a beginner or an experienced diver, there's something for everyone. And with such a diverse range of marine life on offer, you're sure to see something new and exciting each time you dive. So what are you waiting for? Grab your gear and head Down Under for an unforgettable diving experience.
5. See the Northern Lights in Iceland
The Northern Lights are one of nature's most incredible phenomena. And there's no better place to see them than in Iceland. With its long, dark winters and clear night skies, Iceland is the perfect destination for aurora-chasing.
There are many ways to experience the Northern Lights in Iceland. You can go on a guided tour, where you'll learn about the phenomenon and have the chance to take some amazing photographs. Or, if you're feeling adventurous, you can go camping in the Icelandic wilderness and wait for the lights to appear. Whichever option you choose, seeing the Northern Lights is sure to be a once-in-a-lifetime experience.
No matter what your interests are, there's sure to be a travel experience that's perfect for you. These are just a few of the many amazing options that are available around the world. If you're looking for some travel inspiration, be sure to check out these five amazing experiences. You won't be disappointed!