Several materials have been introduced to the building sector in recent years. One of the most popular from yesteryears is plasterboard. This comprises a gypsum layer sandwiched between lining paper containing additives of different strengths and weights. Gypsum is made of crystals containing a small quantity of water. This water slows down the spread of fire and plasterboard is therefore used for buildings looking for optimal fire protection.
There are several plasterboarding tools needed for your construction project. Among these are those for joining the plasterboard. Plasterboards come with square or tapered edges. The tapered edge board is generally used for skimming or jointing while the square edge suffices for textured finishes. Regardless of your edge option, you will need drywall tape to cover its seams.
Here are the joint tape options for your plasterboard construction:
Paper Tape
This comprises long paper strips that come in rolls of at least 75 feet. When using paper tape, the wall should first be prepared using a process called bedding. After this, the paper tape will be pressed firmly onto the wall to eliminate any air bubbles trapped under it. After drying, another layer of construction material will be applied on the tape. Paper tape is the cheapest choice available and closely resembles plasterboard. It cannot be used on outer corners. It is weak when used alone and might puncture if inadequately finished.
Fiberglass Mesh Tape
This has been touted as the strongest tape for plasterboard joints since it is almost impossible to tear it down. This is because of the fiberglass threads that are interwoven to create a tape-like form. Fiberglass mesh tape is self-adhering and will not develop any air bubbles after application since it has holes. But it is challenging to work with since it is quite sticky and the thick tape often leaves a bulge after application and therefore needs high-level finishing.
Ultra-Thin Fiberglass Tape
This is more or less an improved mesh fiberglass tape. It is easier to handle, finer, and thinner compared to the latter. Owing to its higher thread number compared to mesh tape, ultra-thin tape has more intersections and is stronger than the former. It is also not gummy, is self-adhering, and is the ideal choice for butt joints. However, this tape is expensive and cannot be used for joining exterior corners.
Metal Tape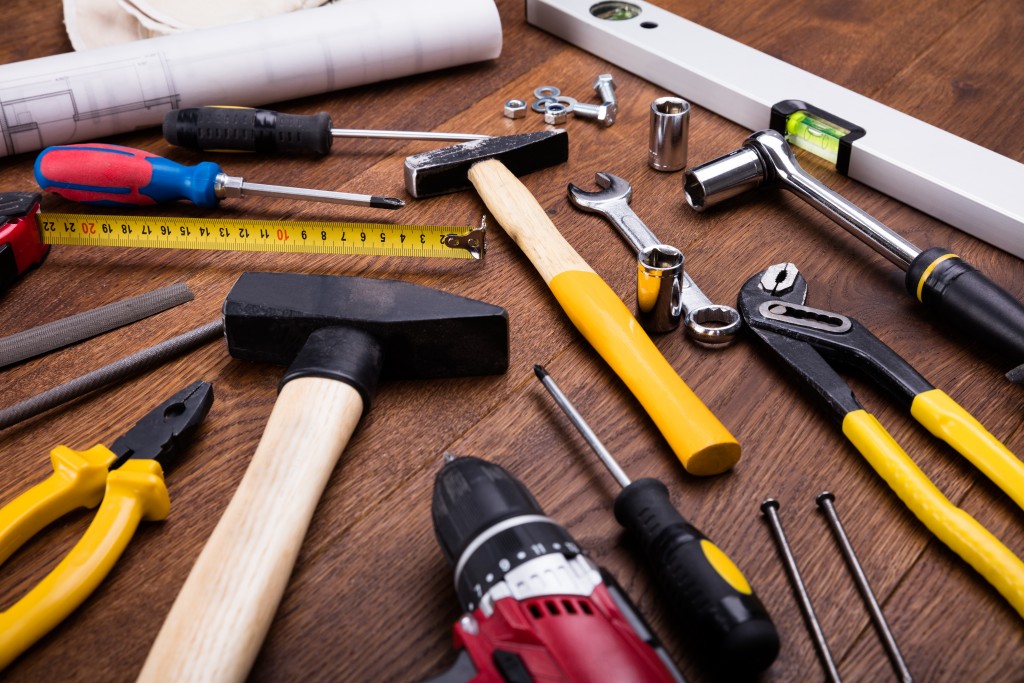 This is generally paper tape with metal reinforcement. The metal tape is only used as the bead tape for inner corners since it cannot be laid flat on even exterior surfaces. It is generally used for corners since it can be easily creased. Metal plasterboard tape is more expensive compared to plain paper tape and has a thicker profile, making it difficult to hide in a plasterboard compound.
The many online guidelines on how to use the above tapes might make it seem easy to work with. But choosing and applying the right plasterboard tape for your construction project is far from easy. Other than getting the best contractor for your project, ensure that you get your supplies from the best available supplier. This way, you are guaranteed of the highest quality products.