Remodeling a kitchen or building one for your new house can be a pleasant but very stressful endeavor. With tons of things to decide on and options to choose from, however, it's very easy for things to go wrong.
To help you, here are some of the most common blunders homeowners make with kitchen projects. You'll also find solutions to these mistakes below.
Not Having a Plan and Rushing Through Everything
Take ample with designing and planning. Choose and order everything in advance and ensure that your new home contractor here in Utah have every single dimension and detail laid down before issuing the final plans. Once you receive the finalized plans, make sure that you understand everything before you sign on the dotted line.
Not Planning for Functionality
It's very easy to get caught up or sidetracked with the overall aesthetic of a kitchen that some homeowners forget to plan for function, which in turn could lead to a kitchen that is gorgeous, but not entirely functional.
To avoid making this blunder, before meeting your designer and contractor for the first time, think about how you want your kitchen to perform. During your first meeting, make sure to tell your designer and contractor about how you plan on using your kitchen and your lifestyle.
Not Choosing the Right Hardware and Storage
Superior hardware and storage like door hinges, drawer dividers, pullout corner units, and soft-close runners among others are often overlooked or sacrificed because of budget issues. But even if these features come at a cost, they are worth every penny, especially if you love to cook.
That said, know and understand all available options. Make sure to grill your designer about all the possible hardware and storage options to help you make more informed choices. Failing to specify everything you want may result in your kitchen ending up with subpar storage and hardware configurations.
If the budget is really tight, just focus on specific features that you feel would make a significant difference in how you use the heart of your home.
Not Selecting the Right Kind of Tiles
One of the most common errors when buying tiles is choosing the wrong kind of tile for the intended space. You need to be very specific about the placement and where you're going to use the tiles. For instance, you don't want to use heavy tiles on a backsplash.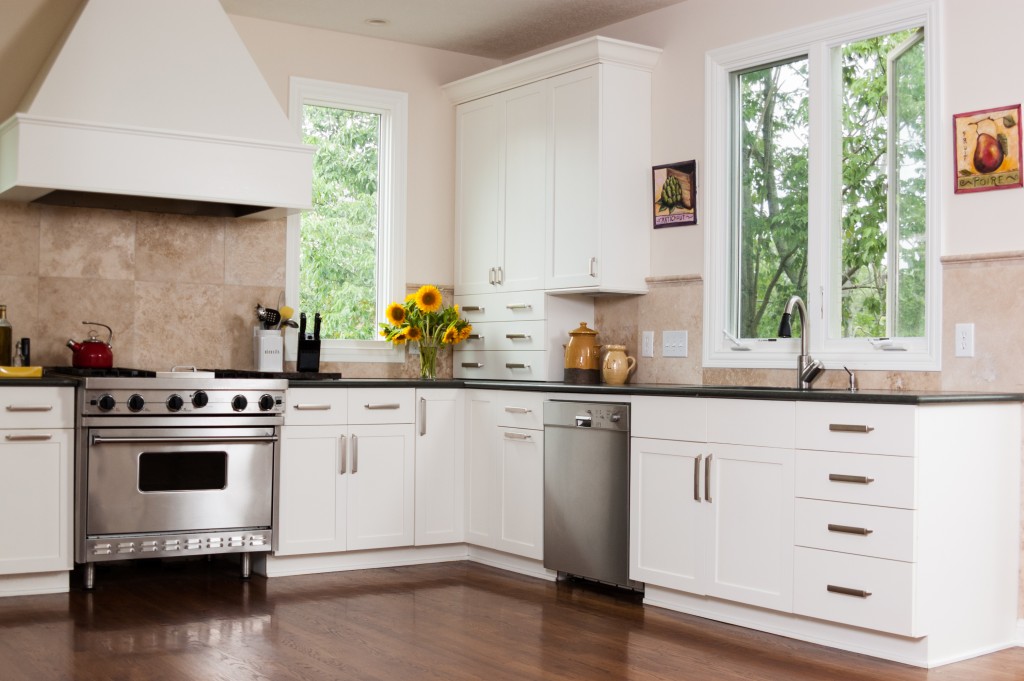 But you can always certainly pick an alternative close to the one you like because you know where you're placing it. Additionally, while tiles could instantly make your kitchen floors come alive, you have to consider other features in the space.
In general, avoid clashing patterns, especially between the floor and the walls. For example, if you have simple wall colors, opt for bold and dramatic patterned tiles, or if you want plain floor tiles, go for a bold accent wall.
Remodeling or building a new kitchen requires a ton of money, effort, and decision-making, so avoid making these expensive errors. Done right, you will end up with an aesthetically pleasing and fully functional kitchen that's within your budget.