Warehouse units are not limited to large or spacious halls anymore. These days, warehouses range from more modest single units for storage to units that are the length of an entire football field capable of housing planes. Some entrepreneurs even build their units with a flexible floor plan for modern tenants.
Whatever the use of your warehouse, the best way to make sure it continues to be a viable asset that investors want to bet their money on is to make it as sturdy as possible. Make sure your unit can withstand not just the elements but the wear and tear it may undergo.
Some of the most effective ways to keep your warehouse durable are easily managed as well, making them ideal to implement when you've got a professional with you at either the initial building or the latest repair of your warehouse.
1. Stabilizing the flooring
Using strong high-quality cement is integral. This will serve as the muscle of your structure. From a property value point-of-view, this allows your structure to stay safe, as any cracks can be seen as a cause for devaluation. From a safety and security standpoint, any cracks can cause accidents or liabilities for any damages to personnel or equipment.
Of course, good flooring also means that in the future, there is more confidence in the building's integrity; it will continue to earn you money. If you find any cracks, a quick concrete flooring repair can be done by a seasoned expert in concrete flooring. More often than not, these repairs won't need you to make any major upheavals. This approach also allows you to fix the problem before it gets worse.
2. Secure your insulation
Insulating your warehouse properly means you don't need to worry as much about temperature control and that some bills for heating and cooling can be reduced. Make sure that your insulation is working properly by keeping an eye on your bills or by hiring an HVAC expert to check on your heating or cooling systems. This way, you can also ensure that any item stored inside your climate-controlled warehouse units will not be affected by fluctuating temperatures. There will be less energy used by each unit's system; therefore, creating a "green" warehouse.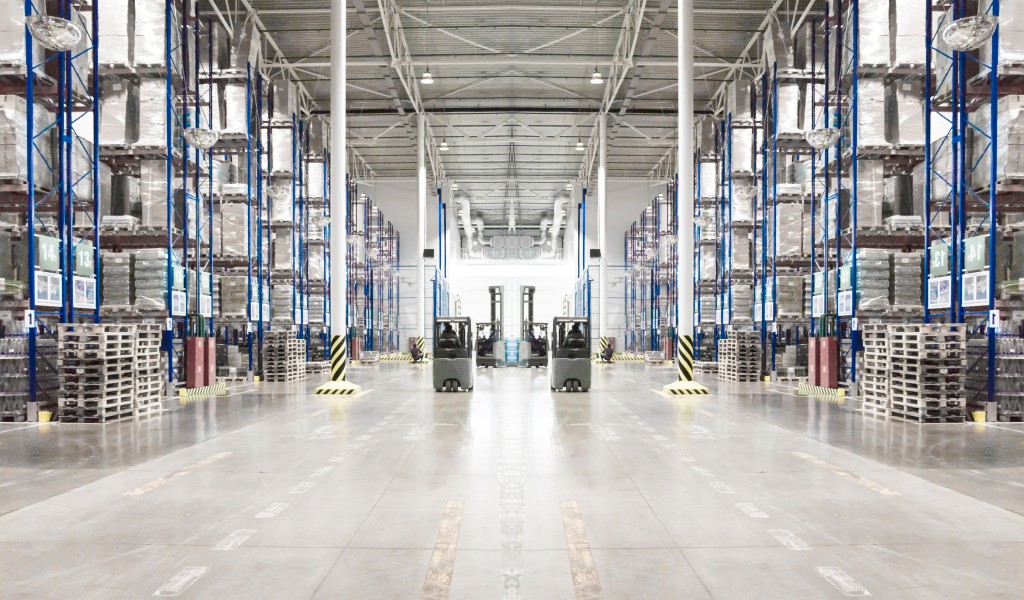 3. Heat-proof your roof
The roof will be under the weather's glare the most. To prevent any oxidation and possible melting or warping, consider coating your warehouse's roof with a light-reflective paint. This way, instead of absorbing the heat and possibly turning your warehouse into an oven, the paint will bounce off the suns rays. This will also save you energy and money from any excess cooling bills or any complaints from tenants whose items suffered from damage caused by excessive heat.
4. Consider alternative light sources
Another design choice to consider when building or remodeling your warehouses is using better lighting. There's always natural light, which you shouldn't discount as long as your sunroof is situated strategically so as not to impede any internal processes or possibly damage the items inside.
There is also the option of swapping out your lights for LED lighting fixtures, which burn brighter and last longer with less electricity used. Most tenants will even appreciate this change, as it will cost them less per month.
Understanding your warehouse's needs and those of your possible tenants is the best way to know what should be done. But safety must always be a priority and greener alternatives can introduce you to new markets while lowering the overall costs. Stay ahead of the curve by investing in your warehouse's integrity.