When life's stresses get you down, or you need to take a quick break to keep your sanity, remember that nature still is the best pick-me-up around. Scientists have confirmed that being in nature lowers stress hormone levels. They say just 20 minutes a day of exposure to trees, flowers, or a walk in the park is like taking a quick "nature pill" in terms of health benefits.
If you're from Minneapolis, there's no shortage of natural parks and places to go. Como Park Zoo and Conservatory, Minnesota Zoo, Chain of Lakes, Lake of the Isles, and Minnehaha Park are considered the top five most breathtaking parks in Minneapolis. Here's why:
2. Como Park Zoo and Conservatory.
Como Park Zoo has a lot of attractions. They have a seal island and a huge cat exhibit. Primates, birds, and African hoofed animals are present too. You should not miss the world-class polar bear performance. The two acres glass of Marjorie McNeely Conservatory has been a big house of various plant life. This includes a bonsai collection, fern room, orchid house, lily pond, and seasonal flowers. It also has many outdoor gardens.
Admission and parking are free here. But, a voluntary donation to help them maintain the plants and animals is acceptable and appreciated. A donation of $3 for an adult and $2 for a child. It is operated by the Saint Paul Parks and Recreation Department.
2. Minnesota Zoo
You can discover over 4,700 animals that are from tropical rainforests, woodlands of Minnesota, northern plains, family farm, and oceans and reefs. The zoo is not only for kids but for adults too. It is open 363 days with indoor and outdoor trails.
The zoo offers animals an after-dark activity where guests get to spend a night learning about animals. Kids and adults can have fun with games, crafts activities, and other sideshows. You can even spend a night sleeping in front of sharks, seahorses, and other exotic marine creatures at Discovery Bay.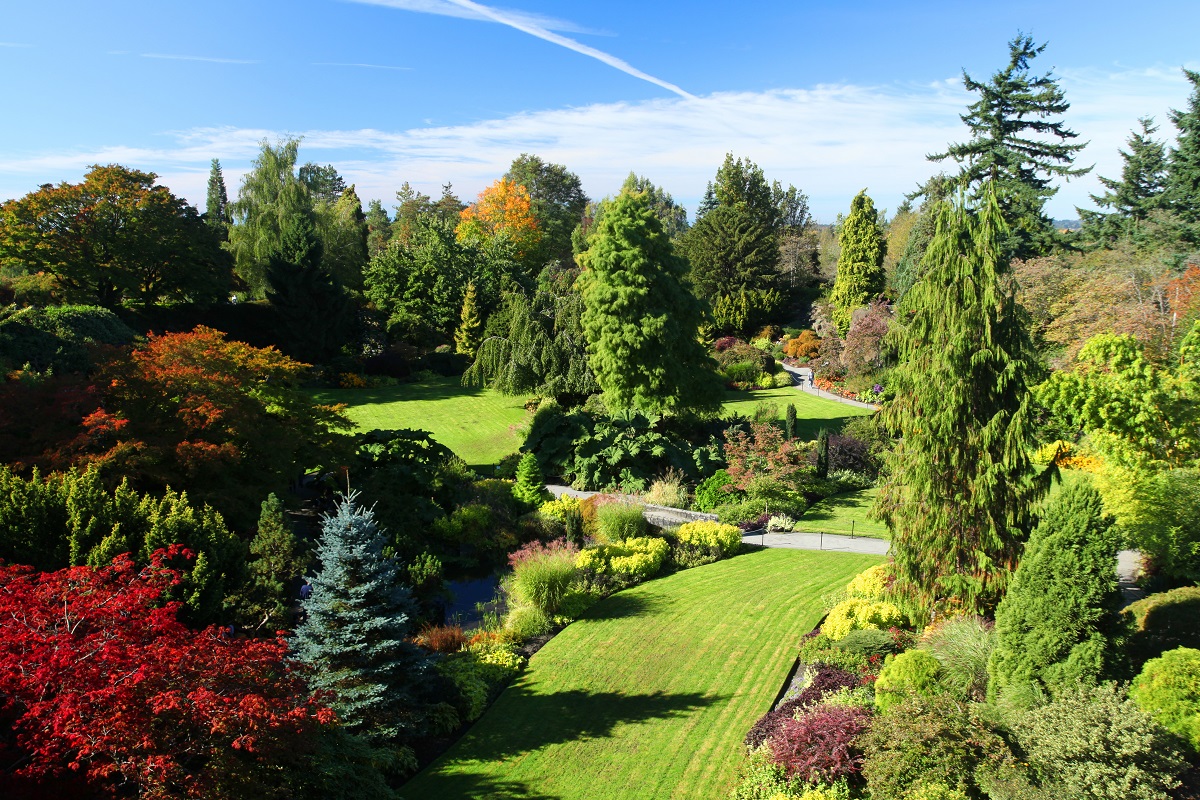 3. Chain of Lakes.
It is considered as one of the jewels of Minneapolis. You can have fun walking, running, or biking around the lake. The place has bike trails adorned with beautiful and colorful flowers. You can also see Lake Harriet from here.
Gusts that frequent Chain of Lakes come here for canoeing in spring, summer, or fall.
4. Lake of the Isles
At Lake of the isles, you can find two islands, which are known bird sanctuaries. It has an incredible spot with great views of the downtown Minneapolis skyline. Local and foreign tourists love the walking path and the calm waters of the lake. For a quick retreat, you can do yoga or a quick meditation session here.
There is also an ice rink for those who love to skate during the winter months.
5. Minnehaha Park
Minnehaha Park is one of the oldest and greatest parks in Minneapolis. It is called a hidden gem because of its beautiful waterfalls, which freeze during winter. This is truly one of nature's special effects and is great for taking pictures. Everyone who has visited this park thinks that magical hands have touched the waterfall.
These parks and zoos remain beautiful all-year-round because they are well maintained by a company of Minneapolis landscaping professionals with many years of experience. Without them, these places of beauty will not be as eye-catching or as inviting to go to.