As the global pandemic forced everyone to stay at home, many women are looking for ways to keep themselves pampered without going to the mall or spa. This includes online shopping, a new boredom killer for those who want to treat themselves but can't go out.
This is true especially for career women who have to put up with their stressful nine-to-five job and domestic life. While it's a nice gesture to treat a friend or family member with a gift, there is nothing wrong with celebrating little milestones with some old-fashioned treat-yourself items.
There are many ways to practice self-care to keep your mental and physical health in check. While designer shoes and luxe bags are classic treat-yourself presents, other creative gift ideas are worth receiving this year.
From stylish lingerie sets to relaxing scented candles, spoil yourself with these guilty pleasure items to get in the true treat-yourself spirit this 2021.
1. Wine
While sipping mixed cocktails at a downtown bar sounds great, nothing compares to having a great bottle of wine in the comfort of your home. As you savor its taste on your little wine glass, you are surely off to a great night.
Wines don't have to be expensive. If you're down for a little happy hour of self-care, wines will keep your taste buds sharp. You can find healthy wines for women online that you can share with your girlfriends.
2. Jewelry
A fancy jewel is a great way to treat yourself to something sparkly and glamorous. But instead of going to the diamond route, why not pick personalized jewelry gifts?
Standard nameplate pendants, birthstone bracelets, or custom high-end rings are creative ways to add personal touches to your jewelry game. Customized jewelry sets come with unique statement designs that never go out of style. From initial signets to zodiac signs, you can pick any design that represents your individuality.
Don't worry about jewelry fitting; online jewelry shops have consultants to make jewelry shopping easier for you.
3. Perfume
Perfumes are much more than a scent. They can also be a part of your daily self-care routine.
Unlike crowd-pleasing items such as luxury bags, high-heeled shoes, and makeup gift sets, perfumes come with deep, personal value. They transport us to a different time and remind us of a distant memory or a loved one.
If you want to experiment on other creative scents this season, go for it. From clean-woody scents to smoldering floral aromas, you can pick a signature scent to perk up your everyday mood. You can also try functional fragrances that serve as a healthy supplement for reducing stress.
4. Lingerie
They say that the sole reason for buying lingerie is to please a lover. Sure, wearing lingerie for a special night is a great idea, but what if you just want a little something for yourself?
Wearing lingerie is the ultimate form of self-care. Sadly, not all women are willing to invest in lacy pieces that aren't outward indicators of style. However, wearing something exquisite underneath can go a long way in enhancing self-confidence.
If you're not comfortable wearing sexy pieces, you can try silk pajama sets or any comfortable sleepwear. These are affordable luxury pieces that offer incredible effects on women's health.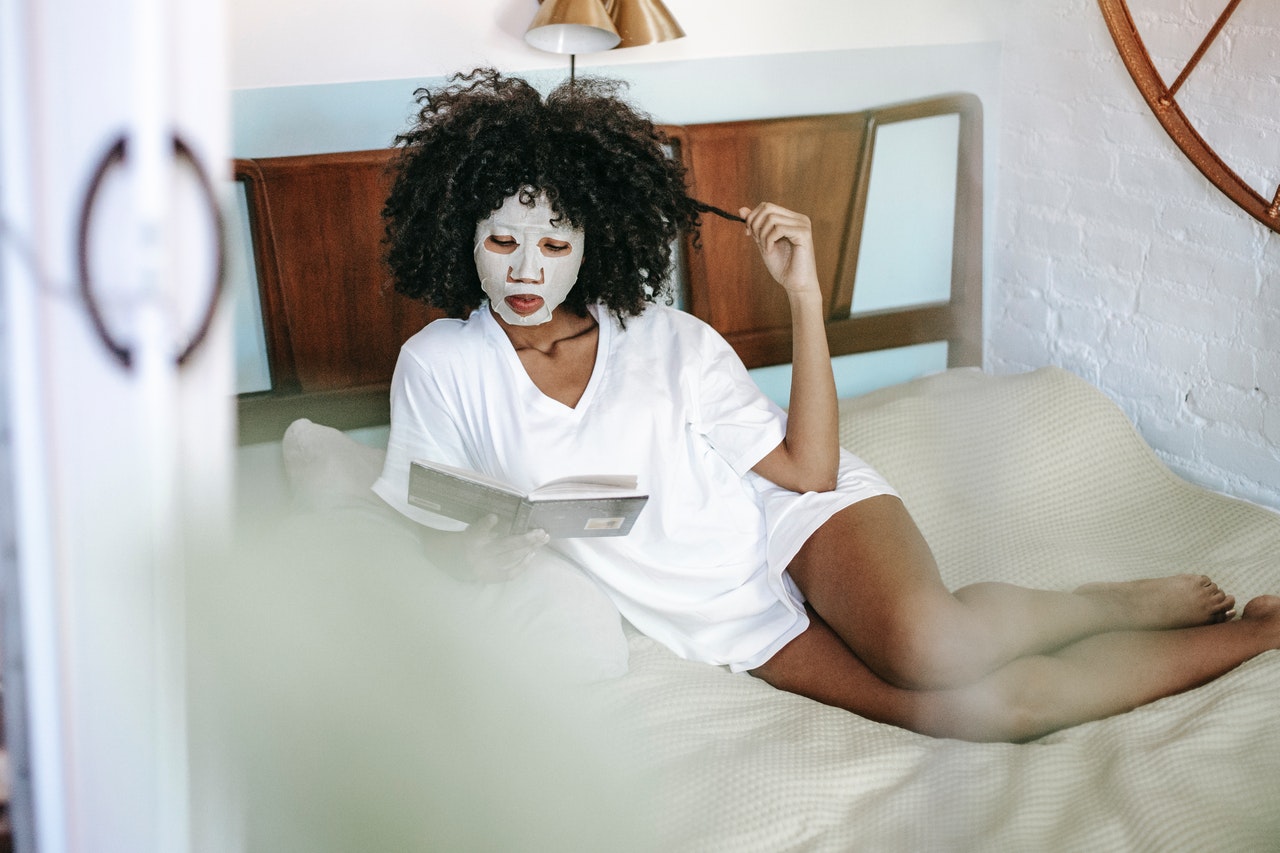 5. Night Cream
Most women start their day with a moisturizer and sunscreen combo, a quick skincare routine for all the busy folks. But as you start your day with some skin-loving treats, don't forget that applying night cream is a great way to cap off your evening.
As we sleep, our skin goes into its full recovery mode. A night cream that works with your skin type is your secret weapon to help your skin regenerate.
Ladies with acne-prone or combination skin can use moisturizers with exfoliating features, while those with dry skin can try intensive creams for a supple feeling in the morning.
6. Scented Candle
Candles are one of the cheapest ways to practice self-care. Like perfumes, scented candles have the power to trigger memories and feelings of nostalgia by forming strong, emotional links in the brain.
Scented candles come with many benefits: improving mood, reducing stress, enhancing sleep, increasing confidence, and boosting cognitive performance. You can light them up during your downtime as you meditate, shower, read a book, or do yoga.
If you hadn't thought much about self-care, now is your chance. You can always allow a few minutes or an hour as you incorporate moments of self-love and happiness into your day. What is important is to take a break and carve out time for your physical and mental well-being.