Remodeling a house can be done for a number of reasons. You can be flipping a house for profit; you can be sprucing up the structure for an event, or you could just be reviving an old space. Whatever your motivation for renovating is, a big part of what you choose to do will depend on your budget.
So, while you're deciding how big of a change you should dedicate for each task, here are some key features you should put on top of the list:
Settle Your Foundation
Without a doubt, foundation repair should be a priority. Home foundation risks are found to be very common in the U.S., with 80% of insurance claims based on foundation movement and up to 25% of homes suffering from a defect at one point in time.
In Denver, for example, contractors are advising homeowners to be vigilant about how their house feels and looks both inside and out. Cracks around the base of structures are giveaways of a possible issue. So are any gaps between doors and floors that look uneven.
Older homes will show more signs of wear indoors while newer ones will be more evident with its exterior given the more modern building approach of constructing on concrete slabs.
Getting your foundation fixed, is luckily a relatively straightforward solution. A professional can come and assess the degree of repair that your foundation may need. This can vary from a minor foundation injection to fill a crack or even the installation of piers to add support.
Alongside your hired contractor, be well-read so that you can understand what your contractor is suggesting. This way, you can also assess the structural importance of what needs to be done. Poor foundations are not especially hard to fix as long as you find the right professional to work with. The overall solution should be worth your money and last you a long time.
Painting Does a Lot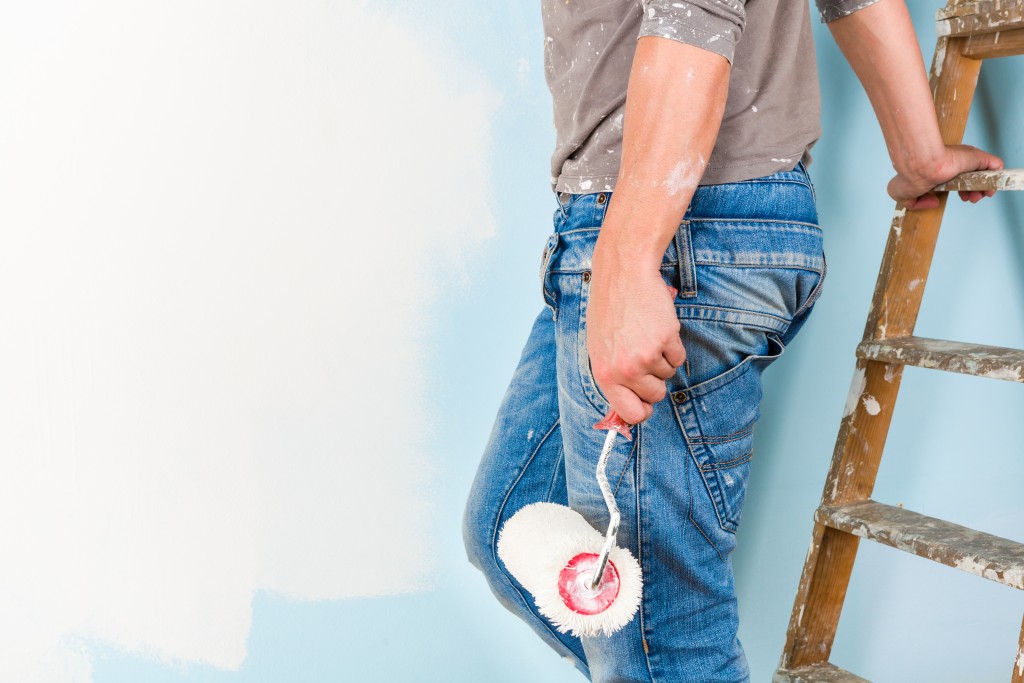 A fresh coat of paint does more than add visual appeal. It can act as a barrier against heat and dampness among other things. Interestingly, paint also affects the lighting in your home. Paint comes in a large selection of shades, hues, and finishes that make it almost impossible for you not to find something you like. If you're feeling particularly artsy, you can even use paint to decorate an accent wall or use it to mimic the look of wallpaper. For this, the Internet is an amazing resource. Whether for tutorials or for inspiration, you'll find something to your liking.
If you do choose to go the professional route, talk to your painters about your vision for the finished look. Consult with them about how you want it to perform, too. A good painter can find you a paint product that will work well with the conditions you've presented. They can also hook you up with a good price deal since they can possibly buy paint wholesale.
If you're going to add a paint job for the sake of turning a profit on a flip, consider a more neutral color scheme. Something that appeals to both your target market and your neighborhood is ideal. The paint shouldn't distract from the rest of the home but should add life and should not be boring.
Remodeling a house is an exciting but demanding experience. By focusing on making sure you're ticking off the big factors first, you can better enjoy your newly revitalized home in no time.