If you're going on a vacation to get away from toxic work, it would be best to spend it far away from the hustle and bustle of the city. But if you want to relax without traveling too far, visiting Utah's natural attractions is your best course of action. Discover some of the most majestic, Instagram-worthy, naturally occurring attractions in the beehive state.
The Most Popular Natural Attractions in Utah
Utah sits in the middle of a well-crafted geological playground, with mountains lining the north and deserts adorning the south. Natural landscapes abound in the state, providing you with scenic views. Start your vacation with these three natural attractions. You can't fully appreciate these spots if you see them only in pictures, so explore every corner.
Zion National Park
Utah's Zion National Park is the gem of the national park system. It has tall, red-rock formations, an endless stretch of evergreens, and a majestic body of water. All these natural formations comprise the breathtaking landscaping of the Park.
The park is a naturally occurring wonderland. Its ecosystem has about 800 native plant species, with more flowers in the park than anywhere else in Utah. Additionally, 80 percent of the park is a designated wilderness area.
There are two ways you can get to the park. You can either drive to the place or employ the help of travel and tour companies that offer trips to Zion National Park. Once you get there, you may engage in different activities such as hiking on its numerous trails, camping, and horseback riding.
Bryce Canyon National Park
Contrary to what its name suggests, Bryce Canyon National Park isn't actually a canyon but a naturally occurring amphitheater formation. These natural amphitheaters or bowls are located at the edge of a high plateau. Due to its unusual land formations, the park is one of the most sought-after attractions in the country.
To get the most out of your visit to Bryce Canyon, you should hike and stop at the different points to appreciate the view. Most of the breathtaking sights on the park are only reachable on foot, so you need to leave your vehicle and walk to where nature's full beauty is displayed.
Bryce Canyon National Park is located 3 hours and 35 minutes away from Zion National Park, so if you want to see these two parks in one day, you can schedule your visits. You just have to plan your trip and cram every activity within a strict period.
Goblin Valley State Park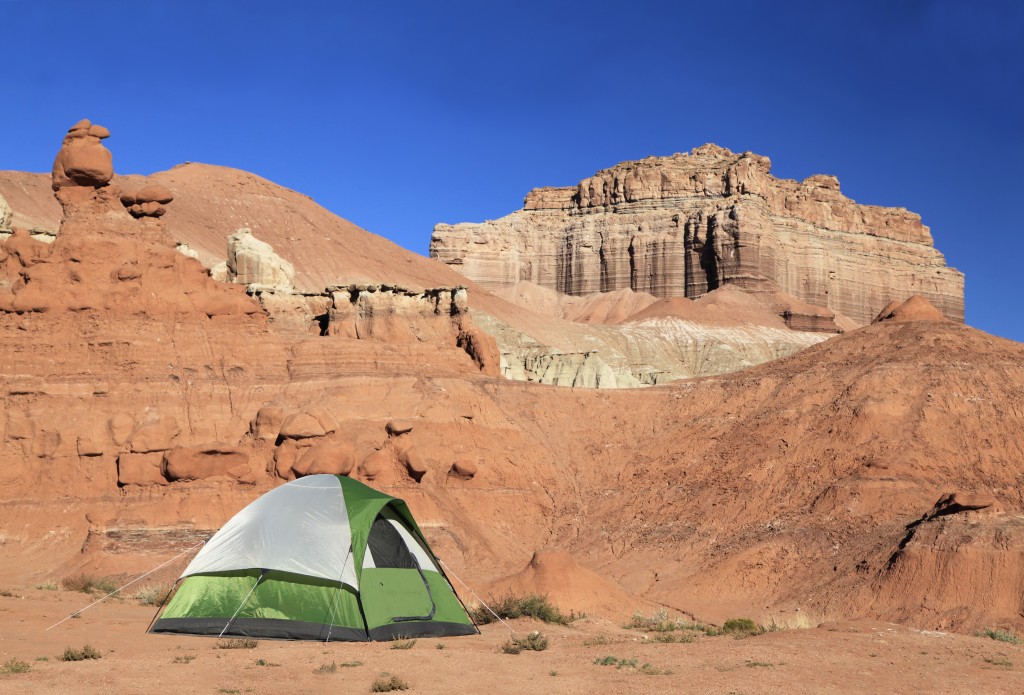 Goblin Valley State Park has fascinating sandstone formations and vast desert landscapes you can explore. Also one of Utah's natural wonders, Goblin Valley sets itself apart from the rest due to its oddly-shaped rock formations. The park has one of the darkest looking night skies in the world, making it perfect for observing the sky, the stars, and the constellations.
Goblin Valley features thousands of hoodoo rocks that seem out of this world. These mushroom rocks also form a unique geological maze.
Unwind in the presence of nature without having to travel too far away from the city or outside the state. Go in your hiking shoes, wear comfortable clothing, and bring your cameras to capture the breathtaking scenery only Utah's natural landscapes can offer.