Land surveying is the stage preceding construction. Before anything gets built, a survey of the construction site is necessary to measure the topography and slopes of the land, determine the location of existing infrastructure, and establish the boundaries of your structure.
Whether you're building a commercial or residential property, here are the different types of land surveys you may need and their specific functions.
Boundary Survey
A boundary survey determines the property boundaries described in the deed. It plots out the boundary lines of a parcel of land, clearly showing where a property begins and ends. If you need just the basic description of your property, a boundary survey will suffice.
It's best if a professional surveyor does the drawing for the land survey because the measurements need to be exact. Boundary surveys are necessary for every type of property, whether residential or commercial. People commonly use a boundary survey to settle neighbor property disputes or when they're buying or selling residential property. This prevents improvements from encroaching on adjoining lots.
ALTA/NSPS Survey
The ALTA or ACSM survey is a kind of boundary survey but is more comprehensive. It adheres to the standards set by the National Society of Professional Surveyors (NSPS), which used to be the American Congress on Surveying and Mapping, and the American Land Title Association (ALTA).
Apart from showing a land's boundary lines, this also details the extent of all the easements and encroachments and a property's limitations as set by local or state regulations. It also includes roads, improvements done by previous owners, locations of other structures and buildings, and water boundaries.
A company that does ALTA surveys can help your business avoid safety and legal risks since they provide you crucial information, such as locations of utility lines below and above ground, zoning restrictions, legal routes to access property, flood zone areas, rights-of-way, evidence of cemeteries, and other conditions that are not normally available in public records.
Commercial properties commonly secure an ALTA survey prior to construction to ensure that they are not in violation of any regulations.
Topographic Survey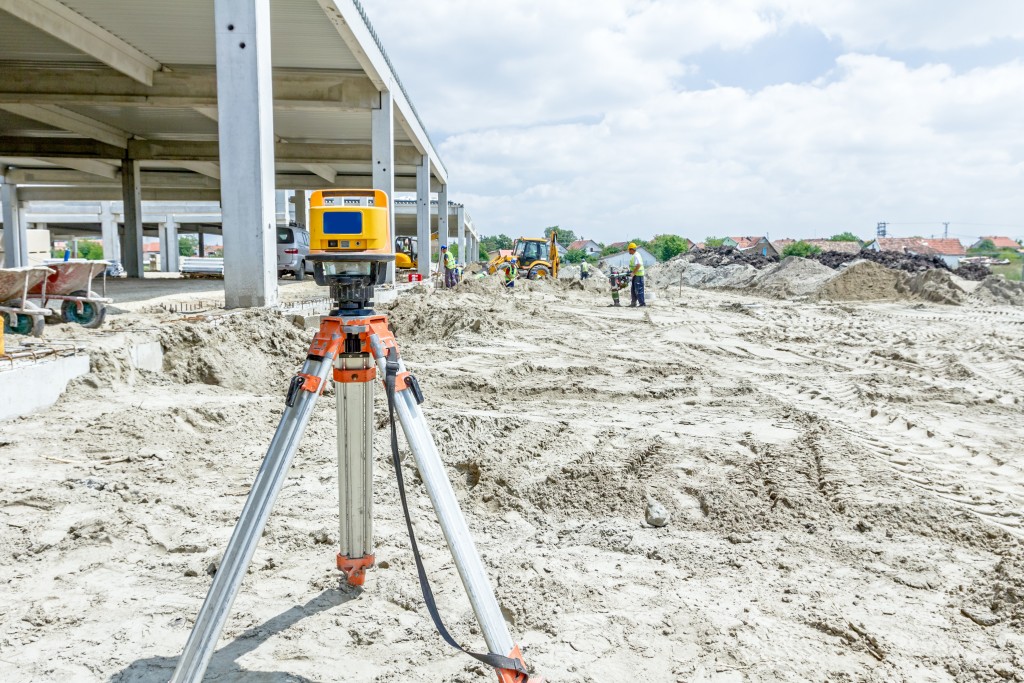 Although the first two surveys deal with the legal attributes of a parcel of land, a topographic survey focuses on the land's geographic characteristics. This collects all the data on the elevation of points on a piece of land and plots them as contour lines. The purpose is to gather all the details about the man-made and natural features of the land.
Engineers, architects, and building contractors benefit from this kind of survey the most since they need to see the lay of the land first before they can start planning the structure.
Construction Survey
Construction surveys are imperative for all construction projects, whether they're for roads, highways, buildings, or bridges. This will establish all the major features of the land's surface that may impact the construction. In the surveying process, the surveyor will calculate all the points on the site that can serve as markers to guide the construction of new structures.
This survey lays out networks of streets, utility lines, large building sites, and the position and alignment of bridges and highways. Construction surveys are vital for any project since they can directly affect the deadline, budget, design features, and resource allocation.
These land surveys have different functions and relevance. Depending on your purpose, whether it's for residential or commercial construction or settling a legal issue, you can consult a civil engineer or a licensed surveyor to figure out which one will best suit your needs.