It is safe to say that home is where the heart is. After a long day of work, there is nothing more relaxing than coming home to a comfortable and inviting space. But sometimes, a home can start to feel a little too familiar. When this happens, it may be time to consider an improvement project. It will give your space a much-needed refresh, and it can also be a fun and rewarding experience.
There are endless possibilities when it comes to home improvement. Here are some ideas to keep in mind as you embark on your journey:
Walls
There's something about walls that makes one feel safe and at home. Maybe it's the way they provide a barrier between you and the rest of the world, or perhaps it's the way they create a sense of privacy and intimacy. Whatever the reason, there's no denying that walls play an essential role in one's life. And when it comes to creating an indulging space at home, walls are crucial.
While ceilings and floors play a role in defining a space, the walls give a room its character. The right wall color can instantly set the mood of a room, while the ideal artwork can add personality and style. And when it comes to creating an indulging space at home, walls are essential. Whether you're looking to create a cozy retreat from the outside world or a luxurious sanctuary for relaxation, the right walls can make all the difference. So if you're looking to create an indulging space at home, don't forget about its importance.
Kitchen
The kitchen is the center of any home. It's where families gather to cook, eat, and relax. It's also a place where memories get made. For many people, the kitchen is the most crucial room. After all, it's where one can prepare and enjoy their food. But the kitchen is more than just a room for cooking and eating. It's also a place for socializing and entertaining.
That is why it's so important to have a functional and stylish kitchen. Consider its elements, particularly countertops, if you're thinking about remodeling your kitchen or building a new home. Countertops play a significant role in both the look and function of your kitchen. They're where you prep your food, store your dishes and often spend time chatting with family and friends. So it's crucial to choose countertops that are both beautiful and durable.
A suitable replacement for your kitchen countertop is granite. But there are other materials to choose from, including quartz, marble, soapstone, and even recycled glass. With so many options available, you're sure to find countertops that fit your budget and style. So don't wait any longer. Start planning your dream kitchen today.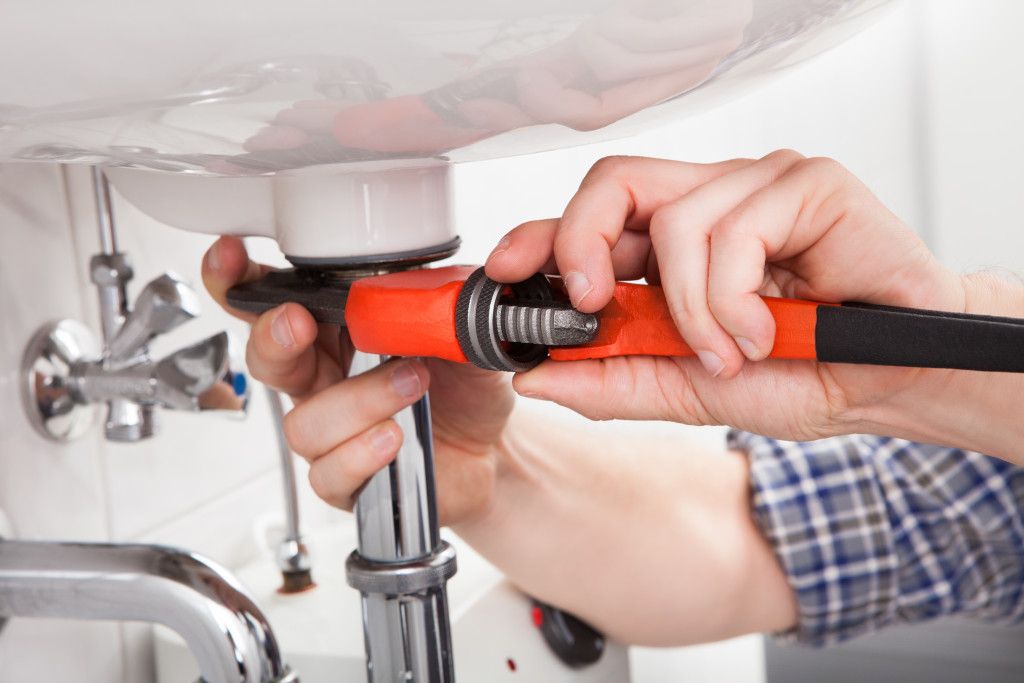 Bathroom
The bathroom is another crucial room in the home. It's where you start and end your day. It's also a place where you can relax and unwind. But like any other room, the bathroom can begin to feel a little mundane after a while. Consider a bathroom remodel if you're looking for ways to refresh your space.
There are many things to consider when remodeling a bathroom. But one of the most important aspects is the sink. The sink is often the focal point of the room, and it's also one of the most used fixtures. So it's essential to choose a sink that is both stylish and functional.
There are different bathroom sinks to choose from, including pedestal, wall-mounted, vessel, and undermount. Nonetheless, all sinks share one common goal: to provide you with a place to wash your hands, brush your teeth, and take care of your hygiene. So it's essential to choose a sink that is both comfortable and convenient. The right bathroom sink can make all the difference in your daily routine.
Garden
Of course, the indoors isn't the only place where you can create an indulging space. Your outdoor living areas are just as important. After all, they're where you can enjoy the fresh air and take in the beauty of nature.
One of the best ways to spruce up your outdoor living area is by adding a garden. A garden can transform any outdoor space into an oasis. It's a great place to relax, entertain, and enjoy the environment. But before you start planting, there are a few things to consider, such as the type of plants you want to grow, the size of your garden, and the climate.
If you're unsure where to start, consider hiring a landscape designer. A landscape designer can help you create a garden that meets your needs and fits your budget. They can also offer advice on the best plants for your area and tips on caring for your garden. This way, you can be sure that your garden will be an enjoyable and relaxing space for years to come.
There you have it: four ways to create an indulging space at home. By updating your walls, remodeling your kitchen, adding a garden, or upgrading your bathroom, you can turn your house into the home of your dreams. In doing so, you'll be able to enjoy your time at home more than ever before. So what are you waiting for? Get started today.