Every day, more and more people are getting vaccinated to ensure their safety from COVID-19. But, at the same time, there has been a growing concern over the COVID-19 variants that were spreading all over the world. Variants from the United Kingdom, South Africa, and Brazil have been detected and closely monitored since.
But some of these variants are reported to be more dangerous and could lead to more hospitalisations. If these variants spread faster than the distribution and administration of the vaccines, then hospitals could become strained, and governments could enforce quarantine restrictions again.
This fear ignited fear and anxiety for many people, especially the frontline workers. They are in danger of months of working hard despite the limited resources and manpower. They would have to risk their lives again every day. These are the things that they already went through before. And they developed extreme stress and burnout. But if they have to go through this again, they will need to find better ways to manage their stress so that, this time, the struggle won't be just as hard as before. If you are one of these frontline workers, here's what you can do.
Be More Strict About Taking Breaks
The rule of thumb for any professional worker is to take regular breaks to avoid instances of burning out because of the job. But during tough times such as a pandemic, taking breaks is much harder than many might think. For instance, you might be a healthcare worker. Because there are more COVID-19 cases in your hospital, you are more determined to work and help. Thus, you find yourself pulling all-nighters and going through double &mdash even triple —shifts. This is completely understandable. More people need help, and many of your co-workers are out of commission because they themselves became COVID-19 patients.
But even if this became the case again should the COVID-19 variants spread, you still need to be more strict about taking breaks. Rest your body and mind whenever you can. If you're working long hours, take five-minute breaks from time to time. Go on a stroll outside. Finish a cup of coffee as you watch funny Tik-Tok videos. Anything that would get your mind off work for a bit would tremendously help you in the long run.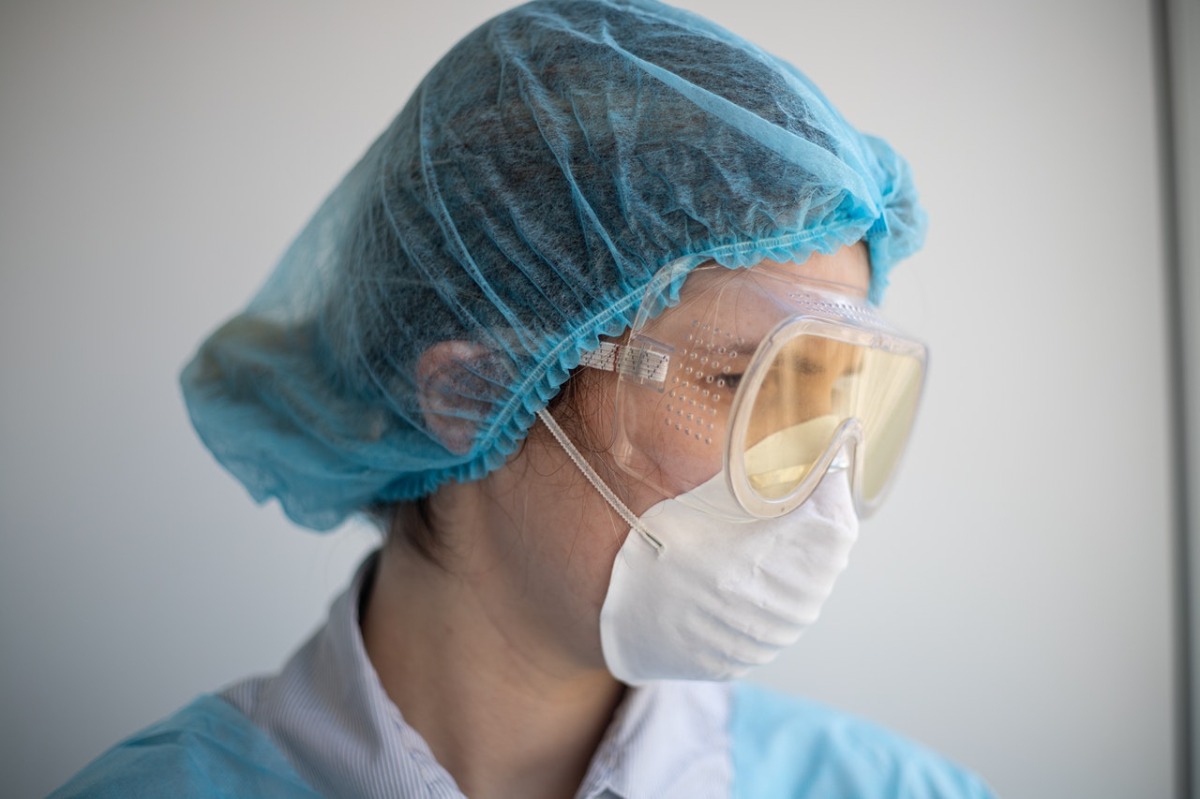 Keep Your Workplace in Order
If you work in the administration of any office, then the organisation is crucial to your work. But during stressful times such as a pandemic can make us forget all about organisation. This time around, we should let that happen. We need to ensure that your workplace is neat and in order. This is so that we are limiting any causes of further stress for us.
Invest in folders and binders so you'll be able to find any information that you need right away. Use proper office recycling bins so that you'll be able to manage your waste efficiently and keep everything in your space tidy.
Hold onto Your Self-care Routine
During the height of the pandemic in the previous year, frontline workers were always on edge. Not only did you worry about the people that you needed to keep on serving and helping, but you also worried about your own health safety. And because of this worry, many of you inadvertently forgot about certain exercises that usually kept you calm and happy. You stopped attending yoga or pilates classes. You stopped going to the gym. Due to the high demands of your job as a frontline worker, you felt that you didn't have time anymore for such routines.
But, this time around, you need to change that. You need to hold onto the activities that can help you power through your job. If this meant spending some time on skincare and haircare, then, by all means, go for it. You can also try out new ones, such as mindfulness meditation. This would be a great solution for you because it doesn't demand too much of your time. In a session as short as ten minutes, you'll be able to have the time to check in with yourself and practice self-care.
Self-care may be as basic as keeping your workspace organised. But during stressful times, it can be very easy to forget about our self-care habits. So, this time, try your best to hold onto them.
As 2021 continues to unfold, it's difficult to tell how the pandemic will go on. Going back to what we experienced in 2020 is not out of the realm of possibility. So if that happens again, you, as among the millions of frontline workers, will be ready again to face the challenging times.