Many people move to different places for various reasons such as work, internships, and studies. Finding accommodation is one of the biggest obstacles you can encounter when moving to a different place. It is difficult because you need to find at least a decent one near your workplace or school. Its price should also be within your budget. This is why people quickly embraced the trend of co-living.
Co-living allows you to share a living space with many other people. This new housing arrangement offers flexibility and convenience. It serves as an alternative to traditional housing options for people who want to build a community while saving money. So it can benefit you in more ways than one. You can find out about the many reasons people love co-living below.
Affordable Accommodation
Nowadays, the cost of accommodation is on a consistent rise, especially when you choose to relocate to progressive cities filled with businesses. It is truly burdensome whether you are a student or a worker who is renting alone. With co-living, you can afford to rent a big space and enjoy amenities that are often too expensive. It can serve as an affordable student accommodation or a comfortable place for you to stay in when you're working in the city.
Co-living spaces offer pre-furnished rooms, social areas, kitchens, and workspaces. You also don't have to deal with maintenance, repairs, and cleaning services. All of these conveniences are made available for you while also reducing your living costs. It is much preferable to living with roommates, too. That is because you don't have to worry about the rent when any of your roommates fail to pay on time or decide to move out.
Community Building
Living alone also causes some troubles to many who are more comfortable in belonging to a community. It is reassuring to live somewhere you can comfortably interact with people you know. Co-living gives you a space for privacy but also provides shared spaces for you to interact with others. This helps build a community within the residence and encourages you to engage and create a harmonious network with others.
You can form connections by socializing in the common areas, sharing meals, and getting a coffee break in the lounge. Organizing social events like movie nights, yoga classes, and barbecues is also possible in this housing option. This makes your living space more fun, so you don't have to go too far to experience these activities and even meet new people.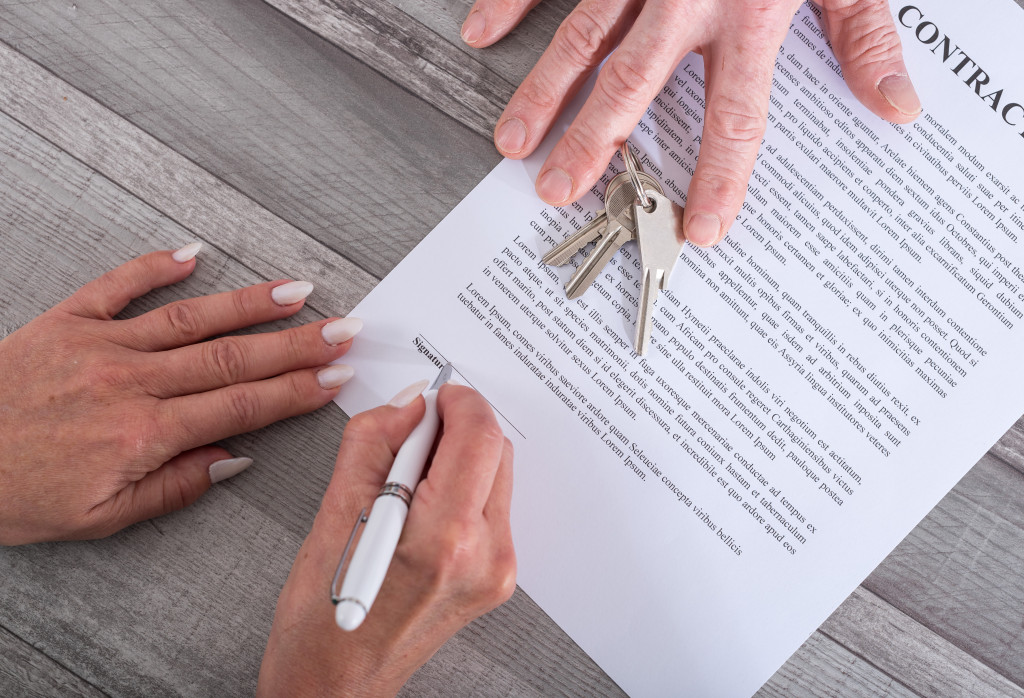 Freedom and Mobility
The traditional housing system requires you to sign long-term contracts that hinder you from moving around different places. This can be a huge problem if you're only staying in the city for a short while. On the other hand, co-living offers flexible lease terms to suit your lifestyle. You can rent the space for as short as three to six months. There are even co-living accommodations that allow you to move as long as you give them seven-day notice.
With this type of housing system, you won't be tied to a particular city. You can explore different neighborhoods anytime you want or need to without compromising your housemates' living situation. Co-living is a perfect choice, especially for people who have short-term projects or are only traveling the city.
Selection of Housing Styles and Locations
Renting on a budget usually doesn't give you a lot of housing style options to choose from. But with co-living, you will have multiple selections of housing styles. It allows you to choose the overall ambiance of the place instead of just picking the look of your room. So you can live in a place that you're most comfortable in.
Whether you prefer to live in a modern building or a traditional house, co-living accommodations are available for you in different locations. The best thing is that co-living spaces are usually located in central cities around universities and employers. That means you can just choose accommodation in the neighborhood nearby your school or workplace. So don't have to travel far to get where you need to go. You don't have to experience the hassle of commuting or getting late for your appointments.
Co-living gives you more freedom to choose and benefit from your choices while reducing your expenses. It is a great alternative to the expensive and complex process required by the traditional housing system. With it, you can freely enjoy the convenience and amenities offered without worrying about unexpected bills. If you're looking for accommodation like this, there might just be a co-living space around the corner.