Metal railings add a distinct personality to any modern space, plus they're incredibly easy to maintain. Add the fact that they can be sturdy, and you're just given three reasons why it's the best material for your next railing project.
The thing is they come in all shapes and sizes, which makes choosing which type works best for which application a little challenging. For the best outcomes, we advise that you consult your local contractor about your plans for your upcoming project. In the meantime, feel free to check out these good-to-know facts about metal railings:
Benefits of Metal Railings
Durability – Compared to wood deck railings, metal railing systems are made to last longer. Stainless steel types are also resistant to crevice corrosion, staining, pitting, and chloride damage, which make them suitable for demanding environments. You can also opt for anodized aluminum railings for an extra layer of defense against rust and corrosion.
Low-cost Maintenance – While metal railings are not always cheap, you can save more in the long run because it requires low maintenance. Especially if you choose the right type for your application, you can be sure that the railing system will stay in tip-top shape for a long time, removing the need for repainting or repairs.
Added Security and Protection – Most people install railings for the sole purpose of keeping their property secure from invaders and pests. But these systems also secure fall danger zones and guide the less able when going up and down the stairs.
Aesthetic Appeal – Most modern homes and workspaces today feature minimalist designs and open spaces. With types such as glass railings, you can enjoy the security and protection without compromising the aesthetics of your space.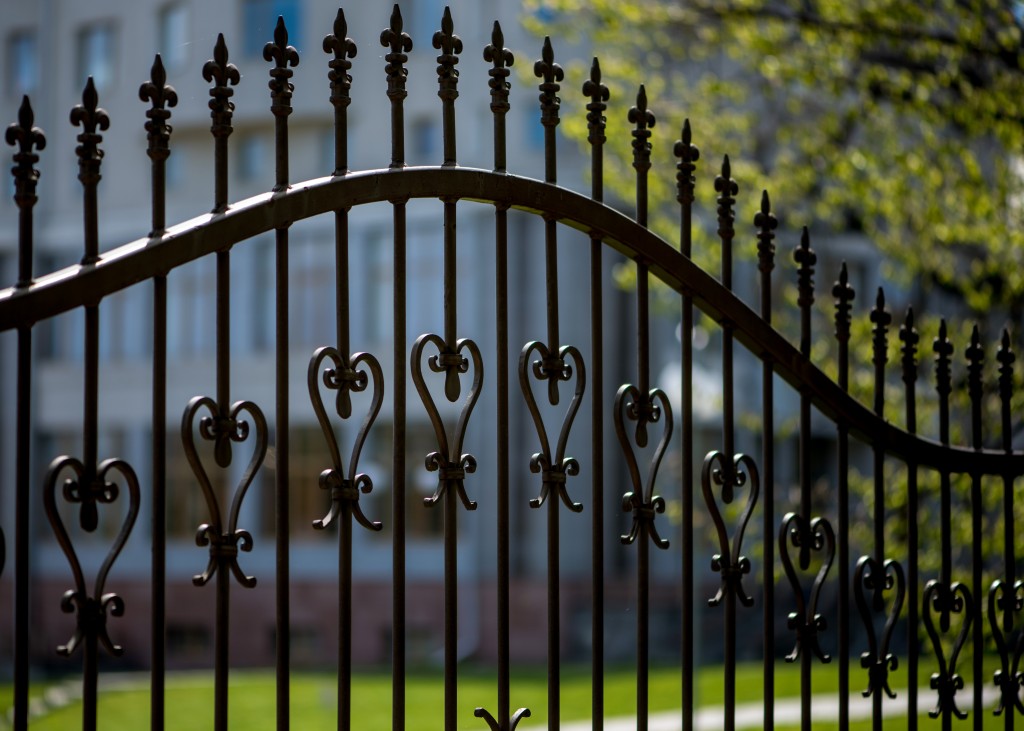 Applications
As the owner, you have a say in the type of metal railing you want in your property. But it's crucial to remember that certain materials work best in specific environments. For example, you don't want to use wood railings for practical purposes. Especially if they will be exposed to chemicals or pollutants, you want to use pipe railings for such applications.
If you want to secure your balcony and maximize your outdoor view, opt for glass or cable railings. For homes with a rustic vibe, you want wooden materials to match the theme. Aluminum, on the other hand, is an excellent choice for heavy-duty applications, like construction and transportation. It's also highly malleable, which means it can take any form you like for your project.
For hospitality applications, brass railings are preferred mostly because of their color that resembles gold. They also do not require maintenance, which helps business owners cut down on overhead costs.
These are just some of the endless applications of metal railings in various industries. If you're still unsure which type works best for your project, don't hesitate to call your trusted metal railings company.
What's Next
You can never go wrong with metal railings. Now that you have a general idea about their types and various applications, it's time to call a metal fabrication company in West Valley City to get your project started. As a final word, don't forget to consult your local authorities to check if there are building codes in your area. This will ensure that you'll meet any structural safety requirements and won't break any law.