All that time we were hunkered at home meant that we were able to see more aspects of our properties than before. That kind of focused attention has led millions of homeowners all over America to open their eyes to the need to make improvements. These days, home improvement and DIYs have been experiencing a boom. With the ongoing work-from-home setting, people certainly needed to expand their home's functionality.
That also means home improvement experts are more in demand these days. It's understandable, and choosing the right home contractor will help you save costs. While you may be tempted to contact the cheapest option online, know that it may not be the wisest thing to do.
Keeping a close watch on safety protocols for people who will be working to improve your home is wise to guard against the virus. However, if you're not careful, a different kind of problem could rear its ugly head: scammers. You may not be aware of it, but plenty of unscrupulous home improvement scammers have stolen homeowners' money in crafty scams.
Luckily for you, there are tried-and-tested ways to spot a wayward home contractor. Particularly, you should keep a tab on red flags when you're dealing with a dishonest "professional." Take note that you would be throwing money away if you hired the wrong contractor. Worse, you could endanger your family.
Aggressively Solicits Door to Door
While we should understand contractors who are still starting out, contractors who go door to door to offer their services may be a red flag. Take note that a good and reliable contractor is in high demand. That means he has clients after clients running after him, wanting his service. One who is knocking at doors could be someone who wants to make a quick buck, and your door could be next.
If someone shows up at your door uninvited, that person needs to be scrutinized before you hire him. As the pandemic has dragged on, many American homes have fallen prey to scam artists, losing thousands of dollars in the process.
For instance, one unsuspecting housewife hired an asphalt resealing contractor only to be charged double after the job was done. But as there was no contract, it became a "he said, she said" scenario. Angered, the housewife went to a small claims court. She won, but not before being dragged into a mess that took her time and gutted her emotions.
A good way to know if a contractor is legitimate is to ask for his credentials and if he's licensed by the state. The same goes for his workers, too. Anyone who works in construction, for one, must have needed proper training. In almost every country, builders need to have proper certification before being allowed to work. For instance, workers in the United Kingdom need to obtain a CSCS green card as proof. Meanwhile, organizations, such as OH&S, in Canada require certain certifications. In the United States, it's the OSHA that lays down the requirements for these professionals. Such training requirements ensure construction workers are of top-notch quality to get the job done.
They Ask You to Get Permits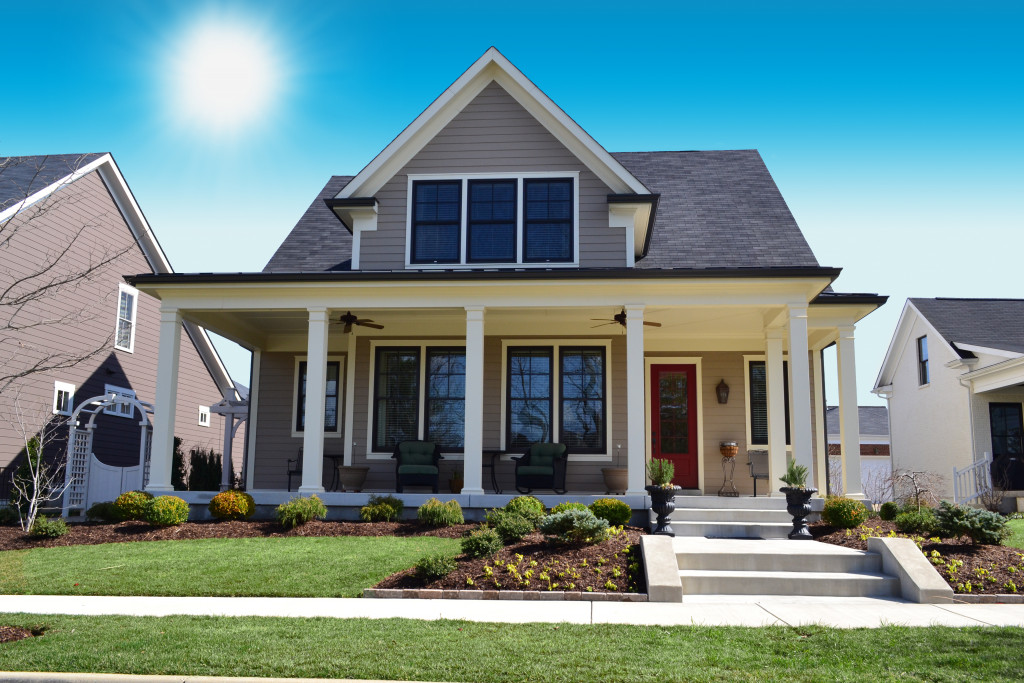 Know that getting all the necessary permits is not your job as the homeowner; it's the contractor's responsibility to do so. They need to process the permit, as their work will be under scrutiny from the building inspector over time. In addition, they will have to file their permit under their own contractor license number (assuming they have one).
Not only will you have added work if you file the building permit, but you also won't be able to finalize the papers as you are not a contractor. To note, you surely can get a homeowner permit if you DIY the job, but if someone else is going to work on it, that contractor should process the permit himself. More often than not, contractors who let the homeowner file the permit don't have a license, or they are running away from past transgressions and don't want to get caught.
They Ask for Money Upfront
Who would want to be paid without even lifting a finger yet? Only a scam artist would. Usually, a contractor asks for a down payment, and that's normal. That's usually a standard booking fee or a portion of the quoted bid, which is about 10% of the total cost. If, however, the contractor seeks to get all the money right away, then don't hesitate to show him the door.
Pose a Bid That's Way Too Low
A good rule of thumb is to get three bids at least before awarding the job to a particular contractor. It's perfectly normal for these bids to have the same price.
But a bid that's way too low than most should automatically give you a red flag. These people are just tricking you into letting them in, and once the project is awarded, they can then hit you with outrageous charges for either labor or materials.
On the other hand, a scam contractor will put on a ruse that he's using your project as an advertisement for his future work. Just let him go. An extremely low bid means he's willing to do everything just to get in. It shows he is inexperienced and is willing to cut corners to get the job.
Make sure to research thoroughly to know the proper prices and procedures when hiring a contractor. Finding a reliable professional takes time, but if you do your work right, you could save yourself the trouble while boosting your home many times over.