If you're getting tired of looking at the same walls and rooms all over again, it's time to give your home a much-needed update. "But home improvements cost a lot of money," you may say. Not if you know a few simple home improvement tricks you can do all by yourself. "How?" We're glad you asked. We have listed a few home improvement ideas you can do on your own without breaking the bank.
8 Budget-Friendly Home Improvement Tips
1. Start with the kitchen.
The kitchen is always a great place to start when updating your home. It not only gives your home a breath of fresh air, but it also adds value to it if you're considering selling your place.
You can replace countertops and backsplashes with inexpensive yet high-quality materials, such as wooden headboards, stainless steel, tin ceiling tiles, and timber veneers. NZ and Australia have reputable suppliers who you can consult.
2. Paint the walls.
Painting interior walls is a great way of giving a space a facelift. Depending on how much space you want to paint, all you need are a few buckets of paint, some rollers and brushes, and a few days off.
3. Update your fixed cabinets with paint and hardware.
Give your cabinets a new lease on life by updating their paint and hardware. Painting cabinets and shelves may require more work but the results are worth it. Replacing hardware, on the other hand, is relatively cheap and very easy to do. You can easily replace handles and hinges to give it an updated look.
4. Replace plumbing and/or lighting fixtures.
Changing faucets and lighting fixtures are effective visual updates to any home and space. New faucets can change the look of any bathroom or kitchen giving it a new character. Replacing old lighting fixtures with new ones can instantly change the mood around your home.
5. Enhance your entrance.
The very first thing that people usually notice is your home's facade. Make great first impressions by replacing your front door or repainting it to give it a fresh look.
6. Add some more outdoor seating.
Adding a few extra chairs outside your home makes your home appear bigger than it is. It also adds to your home's curb appeal. Just make sure you keep it clutter-free and neat.
7. Get creative with small spaces.
Let your creativity run loose with those small and cramped spaces. You can even go crazy with your ideas since you're only working with a small area. Small spaces are great places for design experiments so have at it.
8. Paint old tubs and tiles.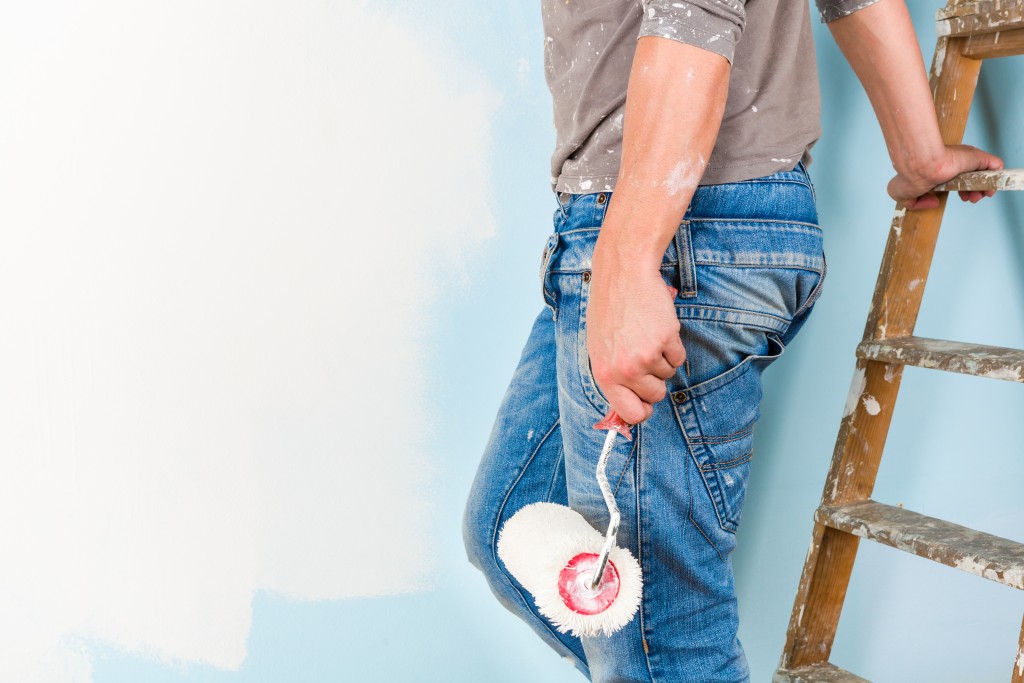 You don't need to buy an expensive new tub to make your bathroom look nice and clean. Old tubs with outdated colors can be repainted to make them look brand spanking new. You may also do the same to old yellowing bathroom tiles if you do not have enough budget to have your bathroom retiled.
Home improvements don't have to always be expensive, especially if you have the skills to do things yourself. You just need a little creativity along with the right tools and materials to get the job done.