You're working for one of the big construction companies in Utah. As a senior project manager, you oversee what's going on in project sites. But you're also responsible for hiring vendors and sub-contractors that provide services such as paintworks, carpentry, human resources, and pre-cast concrete fencing, to name a few.
You've built a good network of people in the industry from hardware stores to paint suppliers and from workforce service providers to steel suppliers. They all love dealing with you. An idea has been percolating in your head for the past few months. You've given your share of working long hours for your current company, but your earnings haven't increased that significantly. What if you start your painting contracting business? What are the primary considerations to start this?
Here are a few ideas to think about:
An Overview of the Painters Industry
How much do you think the business of changing exterior and interior wall paint generates? Would $43 billion sound right to you? That's the revenue generated by the painter industry in the USA, as of April 2019. Even more surprising is that there are nearly 323,200 businesses across the U.S. employing more than half a million people.
The resurgence of the housing market and the real estate business have given the industry a steady annual growth rate of 4.2% for the past five years. Your business idea looks promising.
What You Need to Do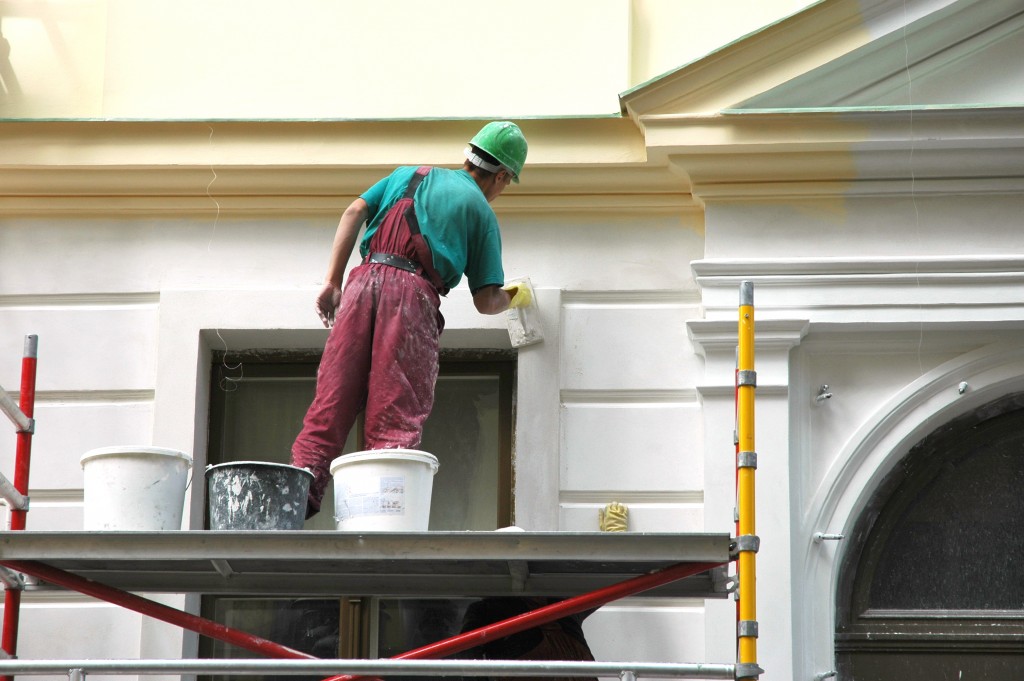 Here's an interesting take from one writer: no need to quit your job! Since paint works are usually done during non-office hours, you could probably manage running a scaled-down operation to start. However, if you work for a construction company, this might present a conflict of interest. It's not a straightforward option. Here are a few things that you need to consider.
Get things in order. Even if you plan to do it on a part-time basis, get everything about running a business entity in order—a business plan, registration, and permits, finding capital, etc. Sort it out from the get-go no matter how small or how big you plan your operation to be.
Go semi-crazy on prospecting. If you've quit your job, then you need to go door-to-door to inform your neighbors about your service. Or you can pick up the phone and let people know that you are now in business as a painting contractor. Work your way backward. To get two contracts a week, how many proposals do you need to send, ten maybe? To get to ten proposals, how many calls or emails do you need to send out, 100 maybe? The point is to get down and dirty in scouting for prospects and turning them into clients.
Ask for a deposit. Make sure that your proposals or quotations specifically include a line about a deposit. You'll use this deposit to buy the initial supplies you need and maybe some equipment.
Focus and slowly scale up. You'll earn focusing on residential houses. But you'll make more if commercial buildings are involved. There's no need for greed. A residential project can cost between 2,000 to $5,000. A commercial gig will range from $100,000 for smaller contracts, while big deals run-up to the millions. Focus on smaller contracts first. It's easier to be ruined by a failed million-dollar agreement than a failed $2,000 settlement. When you have the resources already, slowly scale up.
Get insurance. All states do not require these, but to protect your business and your clients, consider getting insurance.
You still need to do plenty on many fronts, like marketing your services and launching your website. But these basic ideas will get you over the initial humps of setting up your painting-contracting business.